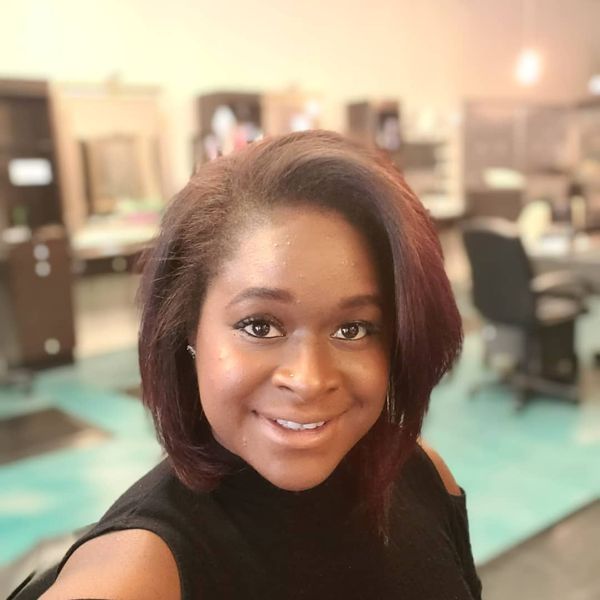 Latoya
Owner | Hairstylist | Lash Artist| Extension Specialist
What is your favorite thing to do on a day off?
On my day off I love to turn off my phone and relax in my bed by myself and binge Netflix shows. I can stay there for hours. Sorry, I am unavailable!
What are you most grateful for?
My 4 kids. I love that I get to be their mother. 3 boys and 1 girl (17, 14, 7 and newborn) and they all drive me crazy but I love them unconditionally. I would do anything for them. I know I am a little biased when I say I am lucky to have the best kids, but I truly do.
What makes all your guests' experiences unique and special?
I am truly able to truly listen and deliver what my guests are asking for. A lot of times guests don't know what they want. So to have someone understand them when they don't quite understand themselves, I think, create a very unique experience. I love to make their hair service specifically for them by making it custom for their needs.
What do you love most about your profession?
How much I get to share for what I get to do. Things continually change and there is so much to give and learn. I love that, across our industry, no matter what kind of salon culture you have, it's a consistent goal of beauty professionals to perform the best practices and take care of their guests. I truly wouldn't want to do anything else.